Dowcip dnia
Kiedy Eskimos wie, że zima jest naprawdę siarczysta? Jak mu się psy łamią na zakręcie.
Prosto z angielskich tabloidów
Ireland Baldwin splits from boyfriend
Ireland Baldwin has split up with her boyfriend Slater Trout because she wants to focus on herself.
Największe hity srebrnego ekranu
Danny Danger is a brave man who loves above all adrenalin and breaking any records. This time, he decided to break the world deep diving record. Put yourself into his place and dive the deepest possible. Watch out! There are dangerous sea animals that can hurt you. When diving, collect coins for which you can improve your diving equipment. So, come on, the depth is calling!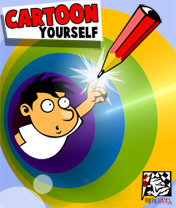 With CARTOON YOURSELF (tm) you will be able to draw cartoons of your friend or popular personalities with your mobile phone like a professional artist. You will be able to save them to your cell phone, send them to your friends, download them to your personal computer or to use them when they ring your phone.
Najlepsze dzwonki na komórkę!
Najlepsze gry logiczne na komórkę!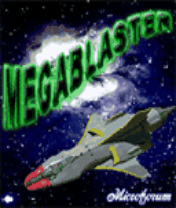 Interplanetary peace has been destroyed: Zorbak, supreme chief of the Venusians has suddenly declared war on the terrestrial confederation and advances with his enormous army against the bases on Sirius. The last hope against the alien threat is in your hands, captain: in fact, only your star fighter is able to tackle the cruisers and mother ships of Zorbak.
Megablaster combines the playability of classic shoot 'em up to spectacular graphics.
4 difficulty levels, 20 battles with remote future environments, monsters, ever more potent and aggressive aliens: the Venusian's army plays all its cards and lines up to the last man. Cross interstellar space, the sky of Mars, Pluto's atmosphere. And never draw back, captain. During battles you can collect up to 10 bonuses to increment your attacking potential; but you can also utilize the components of mother ships destroyed.
Courage! The fourth war of the worlds has begun!