Dowcip dnia
Jeśli raz zrobisz coś dobrze, ktoś poprosi cię, żebyś zrobił to jeszcze raz.
Prosto z angielskich tabloidów
Fergie and Josh Duhamel celebrate baptism
Fergie and Josh Duhamel celebrated their son Axl's baptism in Brentwood, California, with 10 friends and family members on Thursday afternoon (12.12.13).
Największe hity srebrnego ekranu
Danny Danger is a brave man who loves above all adrenalin and breaking any records. This time, he decided to break the world deep diving record. Put yourself into his place and dive the deepest possible. Watch out! There are dangerous sea animals that can hurt you. When diving, collect coins for which you can improve your diving equipment. So, come on, the depth is calling!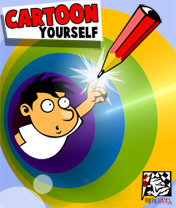 With CARTOON YOURSELF (tm) you will be able to draw cartoons of your friend or popular personalities with your mobile phone like a professional artist. You will be able to save them to your cell phone, send them to your friends, download them to your personal computer or to use them when they ring your phone.
Najlepsze dzwonki na komórkę!
Najlepsze gry logiczne na komórkę!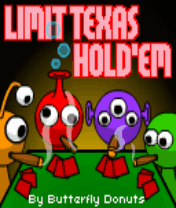 Play the hottest Poker game ever. Options include setting the play style of your competitors and a choice of avatars.

Features include:
- Play with 2 - 10 players (or 2 - 8 for phones with smaller screens)
- Choose the style of each competitor to be Tight, Average, and Loose
- Game save on exit
- Adjust the speed of play
- Alter the maximum number of raises for each round
- Select your player image