Dowcip dnia
Pokłóciłem się wczoraj z żoną. To była moja wina. Zapytała mnie, co oglądam w telewizorze, a ja odpowiedziałem: "Kurz". Potem też nie było najlepiej…
Prosto z angielskich tabloidów
George Clooney argues over Obama
George Clooney got into a heated argument with hotel and casino owner Steve Wynn after the magnate branded US president Barack Obama an ''a**hole''.
Największe hity srebrnego ekranu
Danny Danger is a brave man who loves above all adrenalin and breaking any records. This time, he decided to break the world deep diving record. Put yourself into his place and dive the deepest possible. Watch out! There are dangerous sea animals that can hurt you. When diving, collect coins for which you can improve your diving equipment. So, come on, the depth is calling!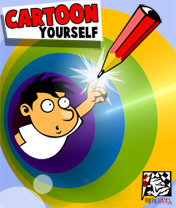 With CARTOON YOURSELF (tm) you will be able to draw cartoons of your friend or popular personalities with your mobile phone like a professional artist. You will be able to save them to your cell phone, send them to your friends, download them to your personal computer or to use them when they ring your phone.
Najlepsze dzwonki na komórkę!
Najlepsze gry logiczne na komórkę!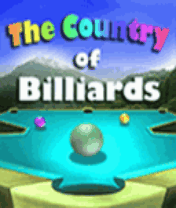 "The Country of Billiards" is one of the most popular games now available on your mobile. There are a lot of mobile versions of billiards, but this one is unique and really cool. The game includes 9 levels. Each level provides a billiard-table of unusual shape, which makes the game more fascinating!