Dowcip dnia
Jak nazywa się owca bez nóg? Chmura.
Prosto z angielskich tabloidów
Morgan Freeman fell asleep on camera
Morgan Freeman was spotted falling asleep during a live interview with a US breakfast show, FOX affiliate Q13, on Wednesday (22.05.13)
Największe hity srebrnego ekranu
Exercise your skills and perception! Being a chef, slice up pizza ingredients and achieve the highest score possible. Slice up all the vegetables in the endless mode. There is a shop in the game, where you can use the received money to buy not only graphic improvements, or visual effects, but also bonus objects, which can help you in your quest for better achievements.
Welcome to Outlaw Racing 2011 - amazing, content-rich and ridiculously addictive top-down racing game! Race your opponents in the deadly tournament across 15 unique, real-world locations as you progress from newbie to the respected death-racing star! Smash your competition, earn cash and spend it on some ultra cool upgrades including new destructive weapons, turbo-boosted engines or shiny new death-bringing vehicles! 100% full, free version, no ads & real prizes to win in various competitions!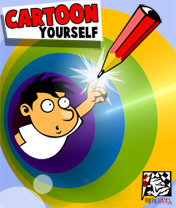 With CARTOON YOURSELF (tm) you will be able to draw cartoons of your friend or popular personalities with your mobile phone like a professional artist. You will be able to save them to your cell phone, send them to your friends, download them to your personal computer or to use them when they ring your phone.
Najlepsze dzwonki na komórkę!
Najlepsze śmieszne dźwięki na komórkę!
Najlepsze gry logiczne na komórkę!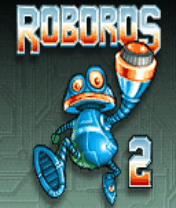 Roboros is an action jump-n-running game. Put yourself in robot Roboros' place, who got fed up with being a prisoner in processor. This is the second part of Roboros adventure. Help him to find the way out of there, shoot plenty of enemies, solve logical tasks or just do not get lost in complex circuits. Know how it is to be in harddisc, graphic card and CD Rom. Go, run, shoot, jump, teleport, hover, creep, hide but mostly show to Roboros that his journey was not vain, that computer is not whole the world...